Land Surveying in Stratford, NJ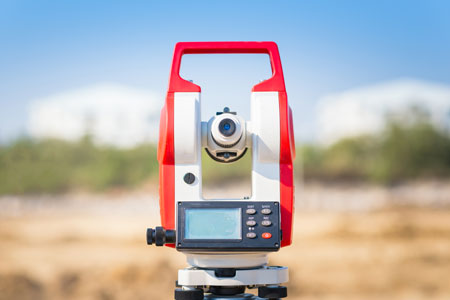 Donovan Surveyors, Inc. has been serving land owners and developers in New Jersey for over 50 years. We work to quickly and thoroughly provide the land surveying data you need. Our scope of capabilities includes general land surveying, as well as mortgage, title, topography, flood and construction surveying. Contact us today with any questions you may have.
Donovan Surveyors, Inc.
Understanding the scope and features of your land is imperative in many situations. Whether you're determining legal boundaries, staking for construction development or understanding the topographical features of a particular tract, Donovan Surveyors, Inc. here to help. We offer services in land surveying, including services specific to mortgage, title, topography, flood and construction surveying. As a complete surveyor in Stratford, NJ, you can count on us to provide you with accurate, reliable data regarding your land, in an expeditious and thorough manner. No matter the size or the features of the land in question, our team is ready to tackle the job to its fullest levels of completion.
Among our specialties regarding land surveying in Stratford, NJ are boundary and flood plain surveying. We assist private citizens, developers, and insurance companies in determining the limits of the land as well as how it might be affected by inclement weather and flooding. In addition, we also provide mortgage surveys to assist title companies and facilitate real estate transactions. Our extensive experience and strong industry credentialing make us a foremost authority and a strong trusted choice for land surveying services throughout the area. Take a look at just a few more reasons we're the first choice for surveying: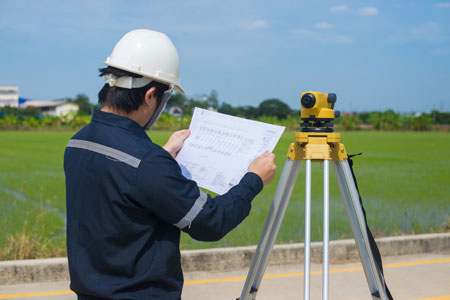 Our team has more than 50 years of professional experience in surveying and we're well-known for being thorough in our approach.
We are a state Licensed Land Surveyor and Planner.
Our business is affiliated with the New Jersey Society of Professional Land Surveyors (NJSPLS) and the Surveyors Association of West Jersey (SAWJ).
We offer our surveying services to clients throughout Stratford, NJ and the surrounding 60-mile cities and towns.
Our services are available to residential customers, as well as land planners and developers.
Get the Lay of the Land
For boundary surveying, topographical mapping and more, turn to Donovan Surveyors, Inc. for comprehensive property evaluation and analysis. Schedule your appointment with us today.
Areas of Service
Surveying the state of New Jersey including:
Stratford, NJ
Somerdale, NJ
Clementon, NJ
Magnolia, NJ
Gibbsboro, NJ
Lawnside, NJ
Glendora, NJ
Voorhees, NJ
Barrington, NJ
Camden County, NJ
Gloucester County, NJ
Salem County, NJ
Burlington County, NJ
Atlantic County, NJ